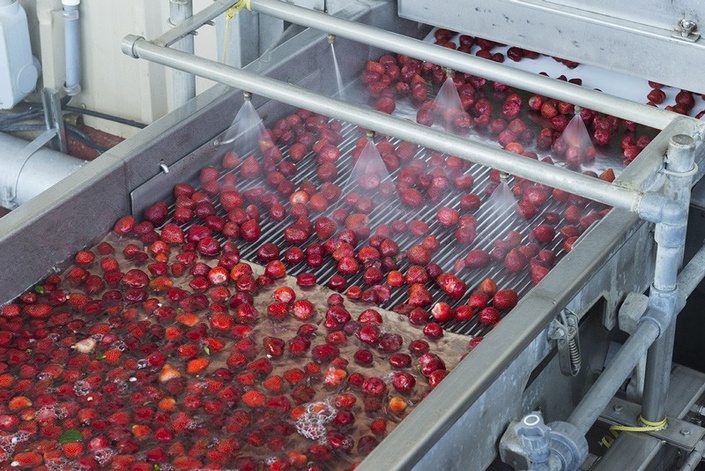 Course 7: Post Harvest Processing
Developing a Post-Harvest Processing Plan
In this course we will discuss post harvest processing. The term processing can relate to mechanized processing or manual processing of the product for preparation for exporting. In order to meet buyer standards there must be a post harvest processing plan. When a product comes from the farm there must be procedures to follow, which we detailed in your completed in the Food Safety management Plan. In this course we will focus on the details of the process from transportation from the farm, to storage, to washing ,drying and packaging. You must be able to prepare your product for the long export journey to ensure the product is received in the buyer country free from contaminants such as mold, dirt or insects. If infected the shipment will be seized for an agricultural hold or rejected at the port of entry by customs and border patrol officers. (Customs Clearing is discussed in detail in Module 13)
In this course, we will discuss pesticides and preservatives, those that are acceptable to use and those that are banned in international markets. We will also develop a step by step processing facility plan and identify each station to improve efficiency of production. Developing a post harvest processing plan is key to meeting production and capacity. When buyers seek new suppliers they will often ask for the suppliers minimum order quantity and their maximum production per month. Efficiency in your processing facility is key to sourcing new buyers. At the end of this course each leaner will have a completed Post-Harvest Processing Plan. The Post Harvest Processing Plan will be your fifth insert into your "Product Passport".

Frequently Asked Questions
When does the course start and finish?
The course starts as soon as enrollment is open and payment is made and will end after you complete the course or 60 days after no activity! It is a completely self-paced online course - you decide when you start and when you finish. Most learners finish courses within 30 - 60 days. P2E Members have access to the course until they complete it as long as their monthly subscription is paid and account remains in good standing.